A Guide to Your Getaway to Tropical Paradise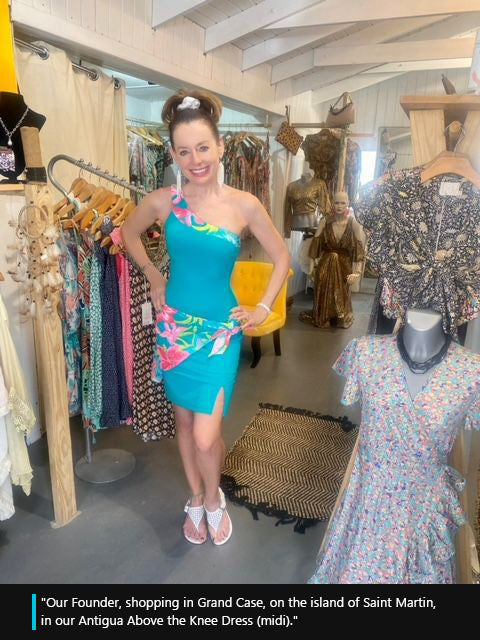 No one needs to persuade you that the Caribbean is amazing—the turquoise water, white sand, and vibrant cocktails speak for themselves. We can tell you that a well-planned packing list will make any Caribbean holiday easier, less expensive, and more peaceful.
If you pack lightly, you can travel with a carry-on and never worry about delayed or misplaced luggage. Furthermore, you'll spend less time at the airport and more time soaking up the Caribbean sun.
If you're a lady, everything you require to pack for the Caribbean is covered in this blog, along with some advice on traveling light and making the most of your stay in paradise.
Packing Tips
Spending a week at a tropical resort is usually a good idea, but you don't want to run out of anything if your only shopping options are the hotel shops. These basic items will improve your trip:
Wear Weather-Friendly Clothing

All year long, the Caribbean is hot and muggy. Don't take up unnecessary bag room with bulky sweaters, insulated jackets, or hefty pants. You won't put them on.

Bring comfortable, lightweight t-shirts and tank tops that you can combine with shorts, skirts, or sundresses instead.

Include Resort Wear Dresses

Even though the Caribbean is known for its laid-back atmosphere, some resort restaurants won't let you in if you appear to have recently leaped off a boat. Bring at least one piece of elegant clothing (along with appropriate shoes) for special occasions like dinner.

Maxi dresses, like the sleeveless ones in our resort wear collection in Austin, are popular for traveling to tropical locations for their lightweight and airy fabrics. The vibrant prints and colors are perfect to don on your Caribbean vacation.

Even in casual flat sandals, they feel stylish and carefree. Nothing compares to the feel of a flowing skirt against your legs after a long day in the sun and water.

Pack a Good Quality Sunscreen

We all agree that wearing sunscreen is essential, especially if you're heading out on an escape in the winter or spring and haven't seen the sun in a while. It's crucial only to bring reef-safe brands because many conventional sunscreens have elements that can harm fragile tropical reefs.

Purchasing in advance and carrying this with you will result in significant savings compared to purchasing them on the islands, where they usually jack up tourist prices.

Sandals for Comfort Footwear

We promise that not all the heels you bring will be worn. You will likely not wear heels when wandering around the resort, even for dinner, unless you go for a formal occasion. Even if you tend to wear heels all the time, you'll soon discover you won't miss having them around you. Moreover, a chic pair of elevated sandals work with any resort wear dress from our collection available in Austin and around America.

Skip Elaborate Makeup and Hair Accessories

Blow dryers are available at lodging, and humidity and salt water will destroy all your hard work for putting on heavy makeup. Leave it all behind and enjoy the beach, the waves, and the sun-kissed skin.
Invest in the Best Resort Wear Dresses in Austin
We understand your need to look elegant at Turtle Cay Island Wear while traveling light. Our vacation wear line features short and maxi dresses with floral prints and vibrant colors that are light and cozy. You'd enjoy wearing one of our clothes on your sunny vacation because they can be packed into any carry-on. Purchase yours now!