Unveiling the Best Resort Wear Dresses for Every Woman's Getaway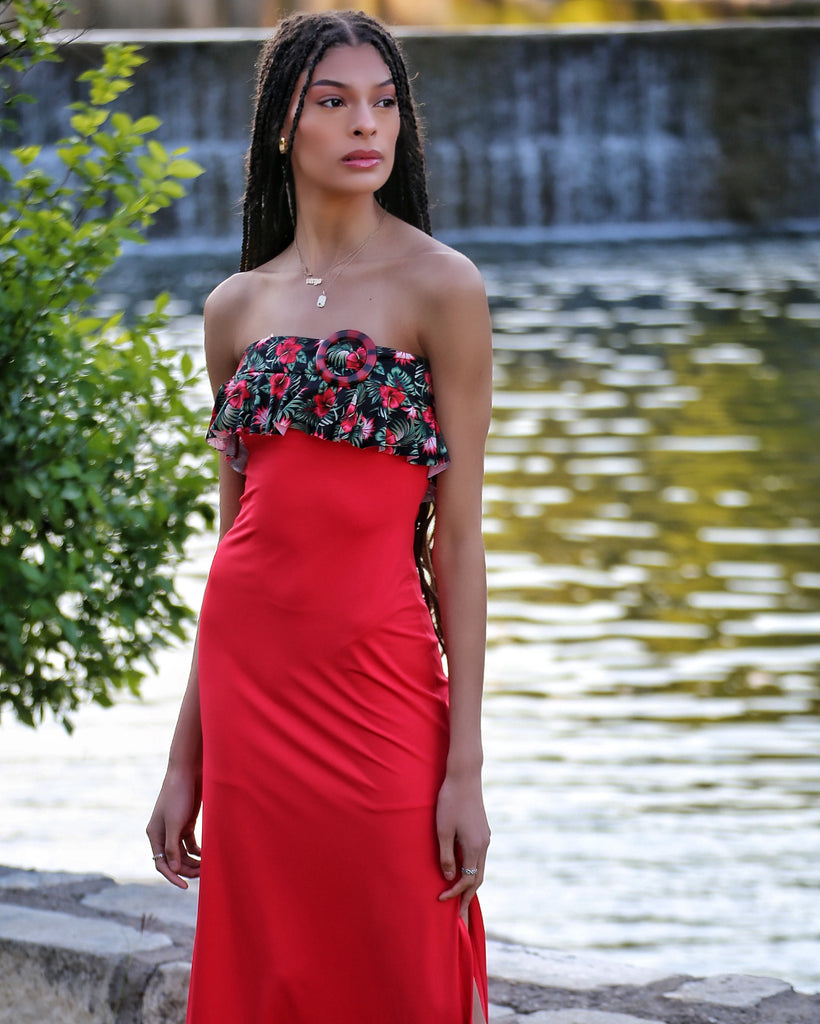 Introduction:
Planning a dreamy escape to a tropical paradise or a serene beach destination? It's time to revamp your vacation wardrobe with the best resort wear dresses that effortlessly blend comfort, style, and elegance. From vibrant prints to breezy silhouettes, we've curated a collection of the most fashionable women's resort wear, perfect for any getaway.
1. Captivating Prints and Patterns: Embrace the Tropical Vibes
When it comes to resort wear, bold prints and patterns never fail to impress. Whether it's a floral sundress or a striking geometric maxi dress, these eye-catching designs are a must-have for your vacation wardrobe. Opt for lively colors that reflect the vibrant spirit of your destination and ensure you stand out in every photograph.
2. Flowing Maxi Dresses: The Epitome of Elegance and Comfort
Maxi dresses have long been a go-to choice for resort wear, and for good reason. Their flowing, graceful design not only exudes elegance but also provides the utmost comfort in warm weather. Look for lightweight fabrics like cotton or chiffon that allow your skin to breathe while you explore the beauty of your chosen destination.


3. Effortless Midi Dresses: Versatility Meets Chic
Midi dresses strike the perfect balance between style and practicality. Ideal for both daytime excursions and evening soirees, these versatile dresses can be dressed up or down with accessories and sandals. Choose from an array of pastel shades or solid colors for a timeless look that complements any vacation setting.
4. Airy Sundresses: Embrace the Sun in Style
When the sun is shining bright, slip into a breezy sundress to keep cool and stylish. Look for dresses with adjustable straps and flattering necklines to find the perfect fit for your body shape. At Turtle Cay Island Wear, our sizing chart fits exactly to your form to show off your goddess body.  If you want only a slightly looser fit, select one size up for our dresses, and if you want much more movement, we suggest going up two sizes.  All of our maxi dresses and above-the-knee dresses (our midi), provide plenty of movement in the bottom portions no matter which size you select. Add a wide-brimmed hat and oversized sunglasses for a picture-perfect ensemble that protects you from the sun's rays.
5. Bohemian Chic: Embrace Your Inner Free Spirit
For a boho-inspired vacation look, consider resort wear dresses with tassel accents, embroidery, and lace details. These whimsical dresses embody the carefree spirit of a holiday and are perfect for exploring local markets or enjoying sunset strolls on the beach.
6. Stylish Cover-Ups: Seamless Transitions from Beach to Bar
As you plan your resort wardrobe, don't forget to include stylish cover-ups. These lightweight pieces can effortlessly transform your beach attire into elegant evening wear. From sheer kaftans to flowy kimono-style cover-ups, they add a touch of sophistication to your overall look.
7. Beachy Accessories: Elevate Your Style Quotient
No resort wear ensemble is complete without the right accessories. Enhance your look with statement jewelry, such as chunky bracelets or bohemian-inspired necklaces. Choose a trendy beach bag that compliments your dress and can hold all your essentials while you explore the local sights. Slip-on a pair of comfortable yet stylish sandals, espadrilles, or even wedges to complete your vacation-ready look.
8. Sustainable Resort Wear: Fashion with a Conscience
While exploring the best resort wear options, consider choosing sustainable and eco-friendly clothing brands. Embrace ethically-made dresses crafted from organic materials or recycled fabrics. By supporting ethical fashion, you can contribute to preserving the beauty of the destinations you visit and protect the environment for future generations.
Conclusion:
In conclusion, choosing the right resort wear dresses is essential to ensure a fashionable and comfortable vacation experience. From captivating prints to breezy silhouettes, the best women's resort wear allows you to embrace your destination in style. Remember to select pieces that reflect your personal style while considering the climate and cultural norms of your getaway location. So, get ready to embark on your dream vacation with confidence, knowing you have the perfect resort wear to make your trip truly unforgettable! With the right dresses and accessories, you'll not only look fabulous but also feel fabulous as you indulge in the beauty and relaxation of your vacation haven.