Six (6) Beach Accessories to Wear in the Summer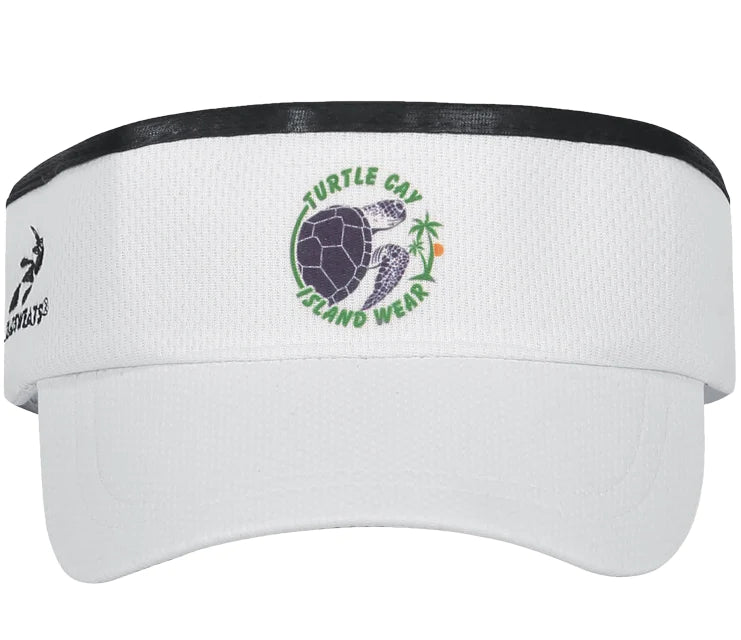 Picture this - you're planning your next tropical getaway and are packing for a fabulous time on the island, including hitting the pristine waters and sandy shore. The excitement of visiting the beach or a resort includes dressing to the nines. It involves selecting the appropriate swimsuit, a straightforward beach cover up, your beach bag, and a pair of slippers.
You may believe that you are prepared, but what about your accessories? Yes, beach fashion accessories, like island earrings, exist, and they will significantly improve your beach look, despite what you think.

Before leaving for your summer vacation, have a look at these suggestions if you are unsure of how to accessorize for the beach, the resort, your favorite new island, or your cruise ship:
1. Earrings
Any resort wear, island wear, or beachwear can look fantastic with hoops. If you don't want the earring to weigh down your ear or get tangled in your hair, choose one that is small or medium in size. Another fantastic choice to think about is dangling earrings made of seashells.

To add a variety of vibrant hoops to your beachwear, look into Turtle Cay Island Wear's island earrings. They're lightweight, hassle-free, and will look good at any time of the day!
2. Necklaces
Wear a simple coin necklace or layer them for a stylish look. Make sure they are plain and uncomplicated, without any unnecessary embellishments that can irritate you after you have just emerged from the water.
The ideal jewelry to wear with carefully tanned skin is gold, and simple and small white charms will also look gorgeous. Silver jewelry also looks great on skin with cool undertones or without a tan.
3. Bracelets and Anklets
Both should convey a summery feeling and reflect the spirit of the season. Anklets and bracelets made of seashells are trendy right now. Also consider anklets and bracelets with colored beads or those made in a gold or silver-colored metal that compliments your individual skin tone.
4. Shoes
Maintain a relaxed attitude and wear comfortable footwear like Hawaiian slippers, sandals, or slip-ons.  These work great for the open-air, beach resort cafe, the beach, or the cruise ship.  Going barefoot on the beach sand itself can be a wise decision because beaches often require long walks to reach from one end to the other and your bare feet can also grasp and balance on the sand to easily keep you upright and walking forward easier.  Also be sure to watch where you are stepping on the beach, making sure you will not step on to something sharp in the sand.
5. Sunglasses
A pair of ultra-chic sunglasses will keep you fashionable and protect your eyes. You should be able to find the ideal pair of sunglasses that are perfect for your face shape and personal style with the variety of sizes, styles, and designs available. Sunglasses are priced to fit any budget.
Look for sunglasses with polarized lenses if you intend to engage in outdoor recreational activities that expose you to the sun or the reflection of bright sunlight on the water. Polarized lenses are also perfect for people who are bothered by the sun's glare during any outdoor event in any season of the year.
Even if all you want to do is lay motionless and soak up some sun on the beach, sit under a beach umbrella or in the open-air beach restaurant at the resort, or sit outside by the pool on the cruise ship, you should still wear sunglasses that can effectively block up to 99% of UVA and UVB rays.
6. Hats
A hat will help shade your eyes from the sun and shield the sensitive skin around your face, neck, and eyes from damaging UV radiation. A sun hat will provide additional protection, even though you should always wear high-quality sunscreen applied directly to your skin.
Many different models are available, and most sun hats have wide brims or rounded bills to provide more shade, ventilated crowns to keep your head cool, and adjustable draw cords to keep the hat firmly in place. Every outdoor enthusiast should own a sun hat!
Turtle Cay Island Wear
offers a selection of these types of hats.
Purchase Island Essentials from the Best
If you're looking for the perfect wardrobe for your next beach getaway, Turtle Cay Island Wear offers exclusive and top-quality apparel like dresses, gowns, island earrings, hats, necklaces, etc. Never a shortage of options; you'll be spoiled for choice each time you shop!