Green Resort Dress: Why a Long Green Summer Dress is the Perfect Vacation Staple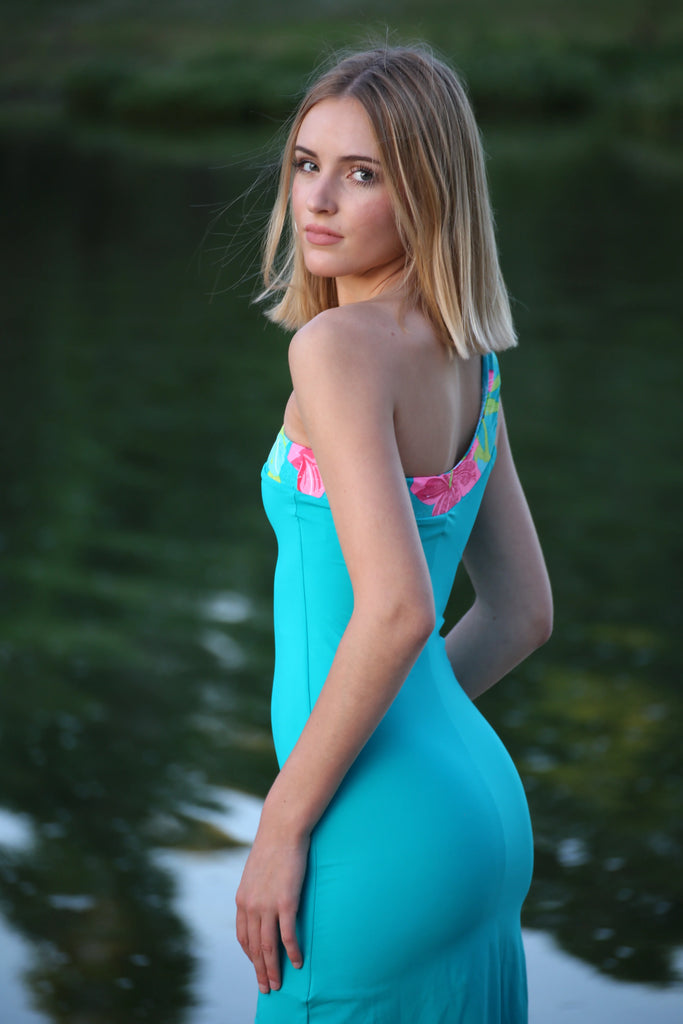 When it comes to packing for a summer vacation, one item that should definitely be on your list is a green resort dress. Not only is green a fresh and vibrant color that's perfect for summertime, but a long green summer dress is also versatile and comfortable, making it a great choice for any vacation destination.
The Versatile Green Resort Dress: A Must-Have for Your Vacation Wardrobe
One of the most significant advantages of a green resort dress is its adaptability. Whether you're venturing to a tropical island, a seaside retreat, or an urban destination, a long green summer dress can be easily transformed to fit any occasion. Couple it with sandals and a sun hat for a laid-back daytime look, or elevate it with heels and statement jewelry for a more formal dinner or event.
Besides its versatility, a green resort dress also offers exceptional comfort. The lightweight fabric and flowing silhouette of a long green summer dress make it ideal for staying cool and at ease during the sweltering summer months. Moreover, the relaxed fit ensures you won't be troubled by tight or uncomfortable clothing while unwinding and enjoying your vacation. 
When selecting a green resort dress, various styles are available to suit your preferences. Some popular options include:
The Antigua Mini Dress is a fresh and vibrant choice for your summer wardrobe. With its charming tropical print and comfortable, lightweight material, it captures the spirit of island relaxation. Its design features a playful, above-the-knee length and elegant yet casual silhouette, making it perfect for beach strolls or brunch getaways. The Antigua Mini Dress combines fashion-forward style with laid-back comfort, encapsulating the essence of effortless chic. Dive into this season with this stylish piece that brings a touch of the Caribbean to your everyday look.
The Antigua Above The Knee Dress is the epitome of breezy elegance. It features a vibrant pattern reminiscent of Antiguan landscapes, offering a lively twist to your wardrobe. This dress boasts a flattering, slightly raised hemline, perfectly capturing the balmy allure of seaside strolls. With its effortless design and lightweight fabric, it's your go-to choice for sunny days and warm evenings. The Antigua Above The Knee Dress is where comfort meets style, transporting you to a Caribbean paradise with every wear.
Sundress - A simple sundress in a vibrant shade of green is an ideal choice for a casual, beachy look. Pair it with sandals and a straw bag for a stylish and effortless outfit.
With numerous options to choose from, finding the perfect green resort dress for your upcoming vacation is a breeze. Here are a few of our top recommendations:
Antigua Maxi Dress - This flowing maxi dress from Antigua features a beautiful green floral print that's perfect for a tropical island getaway. The lightweight fabric and relaxed fit make it perfect for staying cool and comfortable during the hot summer months.
Overall, a green resort dress is a must-have for any summer vacation. Whether you're headed to a tropical island or a beach resort, a long green summer dress is versatile, comfortable, and stylish, making it the perfect vacation staple. So go ahead and add one to your packing list for your next summer adventure!