6 Chic Ways to Style a Summer Maxi Dress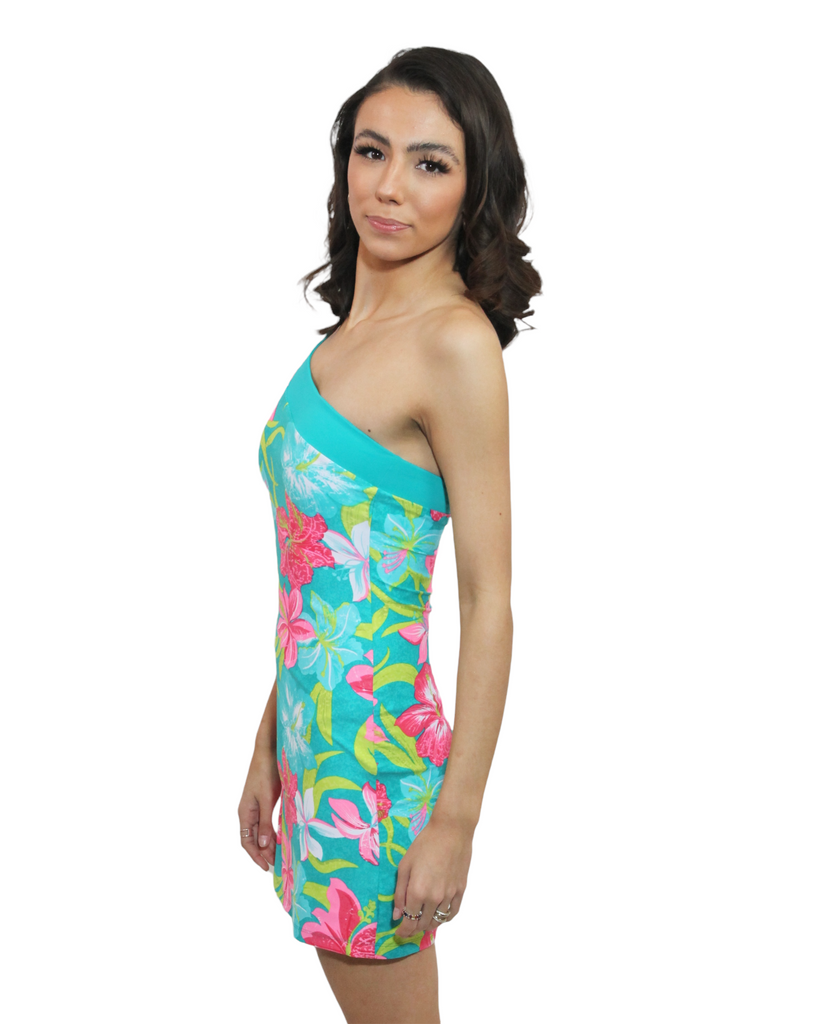 Easy-going and incredibly comfortable, a summer maxi dress can be worn in various ways, regardless of the weather outside.
For summers, you can accessorize your maxi dress; in winter, you can layer up with a jacket or other clothing. All four seasons are appropriate for styling this cozy and adaptable item.
This essential piece can be worn in numerous ways with little effort. There are countless ways to style a maxi dress, making it an excellent investment. Instead of purchasing several outfits, you could purchase one maxi dress and accessorize it in various ways.
Whether you're heading for a resort vacation to the tropics or want to wear one for a day wedding, the summer maxi dresses in Austin by Turtle Cay Island Wear are a staple for your wardrobe.
Keep reading to find numerous stylish and original ways to wear breezy garments.
Add a T-Shirt

For a stylish yet relaxed style, wear your summer maxi dress with a t-shirt. Your t-shirt can be worn under the maxi dress for a super-comfy look, or you can tie it and wear it over the maxi.

For morning dates or informal summer trips, this style is perfect. A pair of sneakers and some sunglasses will finish the ensemble.

Tie a Shirt

You can also think about wearing your summer maxi dress with patterned shirts. Colored maxi dresses look great with white button-up shirts. Adding shirts will give your outfit more definition and elegance. Add a stylish sling bag to your outfit to complete the laid-back and stylish look.

Style with a Stole

Try this additional trick with your maxi dress. It is ideal for those last-minute plans because you only need to add a stole. A bright stole can drastically transform the entire ensemble.

Accessorize Appropriately

Adding the right trinkets is a fair proposition, but how much is too much? The idea is straightforward: accessorize appropriately to emphasize the overall look.

To highlight your entire outfit, add a belt. Maybe you might even think about donning a pair of sunglasses for a summery, beachy appearance. You can accessorize your summer maxi dress with studs or simple dangle earrings for everyday wear and look like the hoops available in our store.

You can also style it with metallic and dramatic pieces to amp up the look for special occasions. You should choose the bare minimum for business attire, with a stylish handbag to complete the outfit.

Convert It into a Skirt!

You may want to think about converting your maxi dress into a skirt for a carefree and enjoyable beachy style. All you need to do is bring the bust of your maxi dress down to your waist and fasten it with a belt.

Secure it properly with safety pins. Then you can wear it with a pretty blouse or crop top to enhance the outfit further.

Pick the Right Footwear

It would help if you thought about the event and style of your summer maxi dress while choosing footwear. You could pair your maxi dress with comfortable shoes, ankle boots, or sandals for daytime looks.

Alternatively, wearing strappy heels or wedges to your midnight and evening ensembles will add that touch of elegance required for the occasion.
Buy a Chic Summer Maxi Dress in Austin
Turtle Cay Island Wear's maxi dresses are the must-have garment in your wardrobe. The soft, high-quality fabric and bright tropical colors make them the best summer beach dress. Purchase yours today!